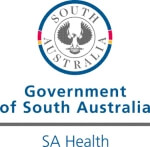 ROYAL ADELAIDE HOSPITAL
Thoracic Medicine
SA TB Services
STUDENT QUESTIONNAIRE
Please complete the following questionnaire if you are a Health Care student studying in SOUTH AUSTRALIA.
This is a one time requirement prior to FIRST placement, valid for five years.
DO NOT COMPLETE THIS QUESTIONNAIRE MORE THAN ONCE!
The information you submit will be used only for the purpose of assessing your need for further TB screening. Once you fully complete and submit the questionnaire, you will be sent a follow-up email from SA TB Services
within two weeks
. All personal information will be held confidentially and securely by SA TB Services and will not be shared with any third parties. If you do not wish to complete this form online, please ring the Chest Clinic, 275 North Tce, Adelaide on 7077 2904.
---
© 2023 - Application Services, eHealth Systems